Hainan Airlines A330 Captains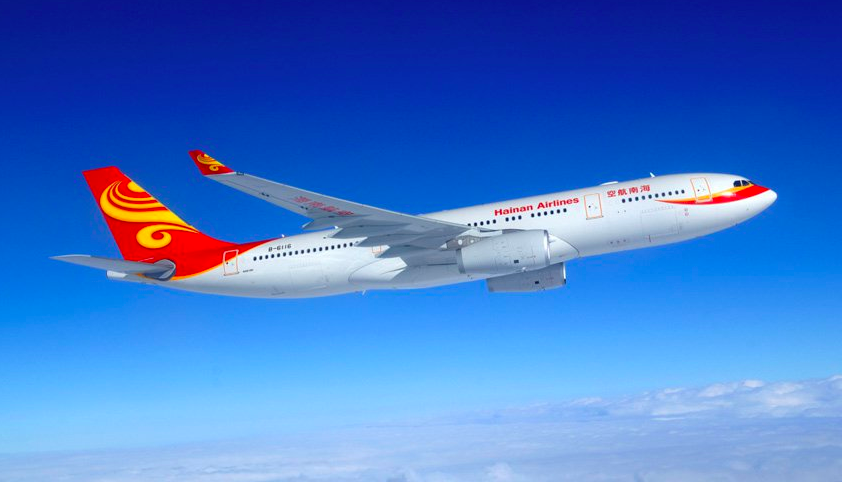 Overview
Requirements
Salary & Benefits
Process
Apply Now
On behalf of our client, Hainan Airlines, we are pleased to accept applications for Direct Entry A330 Captain vacancies, with a variety of rostering options.
Hainan Airlines is headquartered in Haikou, on the island of Hainan in the south of China. Hainan Airlines is one of SKYTRAX's top ten ranked Airlines in the world. It is Asia's fourth largest airline, operating to over 90 cities from various ports in China including Beijing, Shenzen, Guangzhou, Shanghai, Xi'an, Haikou and Chengdu.
Hainan Airlines has a fleet of more than 300 aircraft, consisting of Boeing 737s, Boeing 787s, and Airbus 330s. With over 80 aircraft on order.
Hainan Airlines is the most progressive foreign pilot employer offering a variety of rostering options to accommodate commuting or residential employment. Hainan also employs the largest number of expatriate pilots in China.
Hainan Airlines rostering options include a commuting options of 4 weeks on, 4 weeks off, with commuting flights provided to all Hainan Airlines ports.
Requirements
A current and valid A320 orA330 type rating
Minimum 500 hours PIC on type
Minimum 4,000 hours in total
Must have flown as a Captain on type within 6 months
Age:
If holding A330 rating, max age of 55
If holding A320 rating, max age of 54
Valid ICAO ATPL from country with diplomatic relations with China
Valid Class One Medical
Valid passport from country with diplomatic relations with China
No history of incidents or accidents
No criminal record
ICAO English Level 4 or above
Base Options:Beijing, Shenzen, Haikou
Roster Options:
Resident or
8 days off per month or
11 days off per month or
month on/month off
Contract Length 4 years renewable
Payment Currency USD, net of Chinese tax
| | |
| --- | --- |
| Average Monthly Salary | $23,000 |
| Basic Monthly Salary | $16,200 |
| Overtime | $300 per hour |
| Performance Bonus | $24,000 |
| Contract Renewal Bonus | $20,000 |
| Staff Travel | Provided (see summary for details) |
| Commuting Travel | Commuting flights provided to Hainan Airlines ports |
| Childrens Education Allowance | $2,000 per month |
| Loss of Licence Insurance | Available through Flightdeck Crewing |
Stage 1 – Application
The following documentation is required to lodge an application with Hainan Airlines:
1 A complete Hainan Airlines Application Form
2 A colour copy the information pages of your Passport
3 A Passport Photo
4 A colour copy of all pages of your Class 1 Medical Certificate
5 A copy of your valid ATPL License
6 Copies of the last 3 pages of your logbook
Stage 2 – Airline Application Screening
Hainan Airlines will contact Flightdeck to advise the outcome of the screening process and to request your availability to attend the next stage of process.
Stage 3 – License verification & CAAC Assessment
The first phase of selection is held in Beijing over one week. Hainan Airlines provide flights and hotel. This stage consists of:
Licence verification
CAAC Medical Screening
CAAC ATPL exam
Stage 4 – Simulator Assessment
The last stage of the assessment process is held in Beijing over one week. Hainan Airlines provide flights and hotel. This stage consists of:
Company Simulator Evaluation
CAAC Simulator Check