QGAir – Hawker 850 & King Air 350 pilot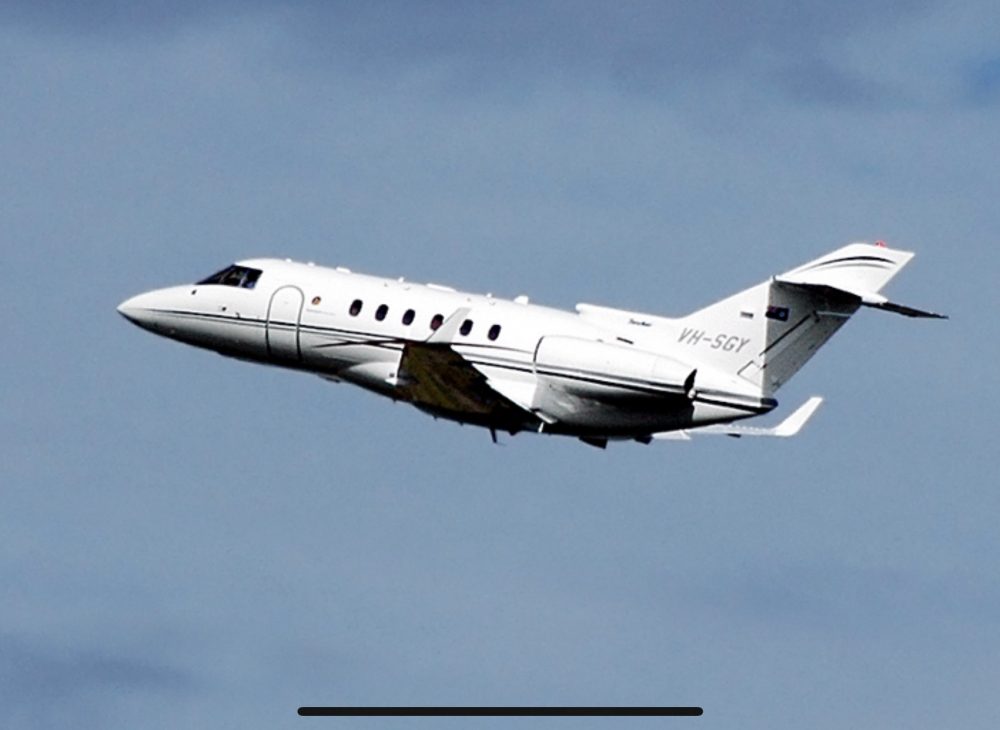 Overview
Requirements
Salary & Benefits
Process
Apply Now
---
Queensland Government Air (QGAir) is the Queensland Government's airwing, delivering life-saving, community safety and state support aviation services to the people and government of Queensland. QGAir was formed as result of combining the former Emergency Management Queensland Helicopter Rescue, Government Air Wing and Police Air Wing into a unified government flying service.
The QGAir fleet consists of seven fixed wing aircraft and five helicopters. The fixed wing fleet consists of a Beechcraft Hawker 850, a Beechcraft King Air 350, a Cessna Citation 560, a Beechcraft 1900 and Cessna Caravan 208's
QGAir bases are at Brisbane, Archerfield, Townsville, Cairns, Mt Isa and Horn Island.
The fixed wing fleet operates flights providing dignitary transport; correctional, police and government support; emergency, disaster and incident response; and a range of support flights for the Queensland government.
QGAir is a great employment option for pilots seeking a rewarding, interesting and varied career. The style of flying is a combination of corporate services, community support and incident response. This is a unique opportunity to secure stable employment in a stimulating work environment where no two days are ever the same.
Please give Flightdeck a call or send us an email if you are interested in working for QGAir now or in the future.
Mandatory Application Requirements
Minimum 4000 hrs fixed wing total time
Minimum 3000 hrs PIC fixed wing
Minimum 1000 hrs PIC operating multi-engine fixed wing aircraft
Command Instrument Rating (Multi Engine Aeroplane) with 4 renewals
A valid Australian Air Transport Pilot Licence
A valid Australian Class One Medical
The right to live and work in Australia indefinitely
A Command Endorsement and experience on one or more of the following:
Beechcraft Hawker 850
Cessna Citation 560
Beechcraft King Air 350
Desirable Experience &/or Requirements
Corporate aviation experience transporting Government Dignitaries
Ability to relocate to the Brisbane area
Employment Terms
Base Brisbane
Contract Term 18 months, renewable
Retirement Age No mandatory Retirement Age
Payment Currency Australian Dollar
Work Hours 36.25 hours per week
Working Week 5 days in a 7 day period
Salary & Benefits
Annual Salary Please contact Flightdeck for information
Motor Vehicle Allowance Provided – contact Flightdeck for information
Annual Leave 20 days per annum
Superannuation Provided
Sick Leave 10 days per annum
Public Holiday Worked Time off in lieu accrued
Applications are invited for the position of Fixed Wing Pilot (Captain) – Brisbane Base
Applications close 8th of September 2019
Stage 1 – Application
The following documentation is required to lodge an application with QGAir:
A complete Flying Experience Form
A colour copy the information pages of your Australian Passport OR
a copy of the information page of your passport and
a copy of your Australian Visa permitting you to live and work in Australia indefinitely
A colour copy of all pages of your Australian Class 1 Medical Certificate
A copy of all pages your valid Australian ATPL, including aircraft ratings
A copy of your last Proficiency Check report
A copy of your ICAO English Level 4/5/6 certificate
Copies of the last 3 double sided pages of your logbook
A colour Passport photo
A resume
Stage 2 – Application Screening
Flightdeck will conduct an initial screen of your application and will advise you of the outcome of the screening.
Stage 3 – Panel Interview
QGAir will conduct a Panel Interview. The panel will consist of three member of senior management and/or a senior pilot.
Stage 4 – Reference and Security Checks
QGAir will conduct all necessary reference and security checks.