SF Airlines B737 Captains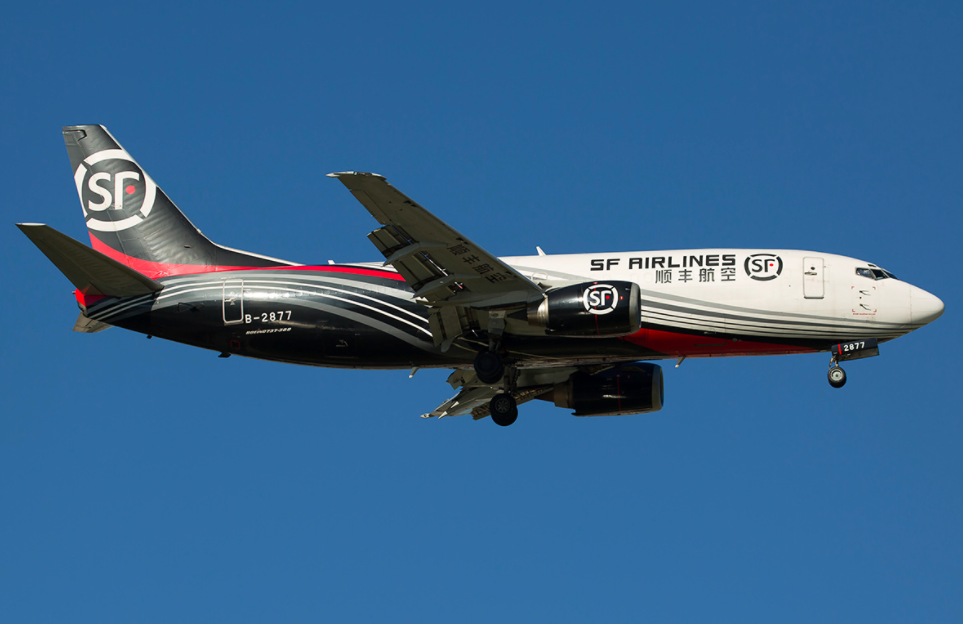 Overview
Requirements
Salary & Benefits
Process
Apply Now
Currently On Hold
On behalf of our client, SF Airlines, we are pleased to accept applications for Direct Entry B737 Captains. SF Airlines offers excellent remuneration packages for both residential and commuting options.
SF Airlines is an all cargo airline, headquartered in Shenzhen in Guangdong Province in the south of China. SF Airlines operates B737, B757 and B767 freighter aircraft.
SF Airlines offers a variety of rostering options to accommodate commuting or residential employment. Commuting roster options are 4 weeks on, 2 weeks off or 20 days on/10 days off.
Alternatively pilots can choose to live in Shenzen, a garden city just over the border from Hong Kong. Shenzen has a number of international schools and a wide range of reasonably priced accommodation options.
Request More Information
Requirements
Valid B737NG type rating
Minimum 3,000 hrs total time
Minimum 500 hrs PIC
Maximum age of 54
Recency on type within last 6 months
Valid ATPL from country with diplomatic relations with China
Valid First Class Medical
Valid passport from country with diplomatic relations with China
No history of incidents or accidents
No criminal record
ICAO English Level 4 or above
Request More Information
Roster Options Shenzen base or 20 days on/10 days off or 4 weeks/2 weeks off
Contract Term 5 year contract, renewable
Payment Currency RMB
Guaranteed Block Hours 50 hours
Salary & Benefits (please note the exchange rate may vary)
Residential Package offered is USD305,000+ (after tax)
Commuting Package offered is USD265,000+ (after tax)
| | |
| --- | --- |
| Basic Monthly Salary | RMB30,000 |
| 50 Hours Flight Allowance | RMB80,000 |
| Overtime | RMB 2,200 per hour worked over 50 hours per month |
| Safety Bonus | RMB10,000++ |
| Housing Allowance | RMB15,000 residential or RMB12,000 commuting |
| Transportation Allowance | RMB15,000 residential or RMB12,000 commuting |
| Annual Travel Allowance | RMB70,000 |
| Annual Bonus | RMB50,000 |
| Contract Completion Bonus | RMB50,000 per annum |
| Annual Leave | 25 days if resident, or nil for commuting |
| Sick Leave | 10 days per annum |
| Loss of Licence Insurance | Available through Flightdeck Crewing |
Request More Information
Stage 1 – Application
The following documentation is required to lodge an application with SF Airlines:
A complete SF Airlines Application Form
A colour copy the information pages of your Passport
A colour copy of all pages of your Class 1 Medical Certificate
A copy of your valid ATPL License
Copies of the last 3 pages of your logbook, verified by your current or last employer
A copy of your last simulator check on type
A copy of your last Line Check Report
Stage 2 – Airline Application Screening
SF Airlines will contact Flightdeck to advise the outcome of the screening process and to request your availability to attend the next stage of process.
Stage 3 – Selection & Assessment
The initial stage of the selection process is held over a week in Guangzhou & Zuhai, consisting of:
Company Simulator Assessment (in Zuhai)
CAAC ATPL Theory Exam (in Guangzhou)
CAAC Medical Screening (in Guangzhou & Beijing)
Stage 4 – License verification & document processing
The following documents are reviewed and verified by the CAAC:
Licence verification
Police background check and no criminal record check
No accident or incident verification
Stage 5 – CAAC licensing Simulator Check
The final stage of the employment process is a CAAC Simulator Check in China, this will take 1-2 days. SF Airlines will provide flights and hotel for the final stage of the process.
Request More Information
To apply please fill out the following form: