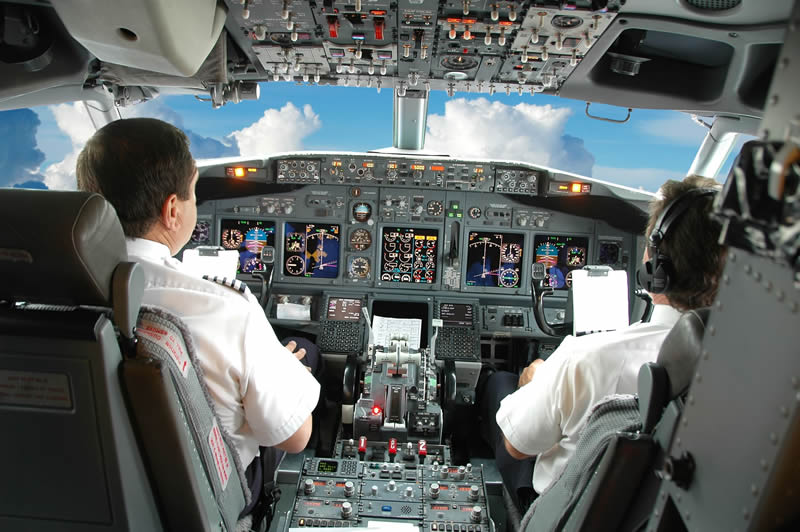 The days of joining an airline at 25 and retiring as a senior captain with the same airline 40 years later is now the exception rather than the norm. More and more airline captains are finding their future lies abroad as a well paid contract captain plying their wears in the skies of Asia and beyond.
It is estimated that there are over 500 highly experienced foreign captains in China with some earning up to and beyond the USD250K ++ mark.
Steven Jenning's, a American national now on a four year contract in China is happy with his decision two years ago to make the move, "Not only was my career stagnant back home but the constant fear of being furloughed or bumped back to the right seat was interfering with my love of the job. The terms and conditions of my contract are clearly set out, my rosters are stable and the flying is varied, London this week, J'Burg the next. To top it off I'm home in the states for two weeks straight every six".
With the uncertainly following recent announcements by Qantas executives, Australian pilots are also looking abroad to secure their future. More and more Australian captains are seeing themselves as self-employed contractors, taking their future into their own hands..
Steven's story is not unique, with major airlines such as Korean Air, Asiana, Air China, China Eastern and the behemoth China Southern scrambling over each other for their western counterparts experienced pilots the ball (read- future) is clearly in the latter's court.
Flightdeck Consulting has several opportunities for captains seeking a contract position abroad.
If you are an experienced captain interested in learning more about contract crewing contact us at info@flightdeckcrewing.com.